About Us
About Us
ACI Event Group has a distinguished track record for producing imaginative and meticulously planned meetings and events matched to the client's vision, personality, and objectives. Working as an extension of the client organization, Amanda Clarke and her team lead concept development and manage event logistics, with the goal of streamlining client involvement. We are enthusiastic about building long-term partnerships and about helping clients capitalize on the business opportunities each event presents. Years of experience and strong industry relationships create measurable benefits, resulting in value-driven, flawless experiences. We look forward to partnering with you.
Behind ACI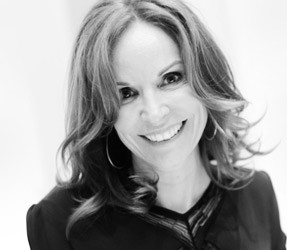 Amanda Clarke
Unquestionably original, tirelessly discerning, and infinitely inspiring, Amanda has combined her talents and expertise to create an event planning firm unlike any other. For nearly two decades, ACI Event Group has been producing memorable, talked about client experiences that perfectly reflect each client's unique culture. Demonstrating macro vision with micro attention to detail, Amanda's personal hand and involvement in each and every event is unwavering. She leads her team by example, applying her exacting standards with charm and humor. Prior to making the move to the Bay Area, Amanda received her bachelor of science degree in communications from The University of Texas. An involved resident of San Francisco, Amanda maintains a vibrant, active, and philanthropic life, along with an occasionally daunting yet always intriguing travel schedule. Amanda also finds time to practice yoga and is often the first to discover the latest and greatest, whether in San Francisco or beyond.
Julia Rogoway
Julia is the chief operating officer of ACI Event Group, and for very good reason. Julia is a gifted leader, serving as the hub between clients and ACI event teams to ensure that exceptionally high expectations are exceeded. Her years of experience and collaborative spirit make her an invaluable partner and a psychic superhero capable of anticipating and preempting potential problems long before they arise. Julia is one of the reasons that ACI clients are so loyal, with an annual repeat rate of nearly 100%. Julia earned her BA from Colby College. When she is not orchestrating inspired and flawless events, Julia loves spending time with her adorable and endlessly entertaining daughter Sadie.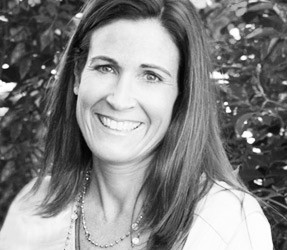 Suzanne Freyer
Suzanne may have one of the most interesting backgrounds of any event planner. She is an experienced marketer with a strong understanding of client branding. She is also an attorney who clerked for a U.S. federal judge. Suzanne applies intellectual horsepower, attention to detail, and the ability to work at the very highest caliber to her career as an event planner. She flawlessly manages endless details and ensures that all events are executed with an unparalleled level of professionalism. Suzanne earned her undergraduate degree from University of Southern California and holds a JD from the Pepperdine University School of Law. When not working on ACI events, Suzanne enjoys spending time on the beach with her husband and two darling children